Premium Highlights of South America
Booking Dates
05/23/2023 through 11/28/2024
Travel Dates
05/23/2023 through 12/01/2024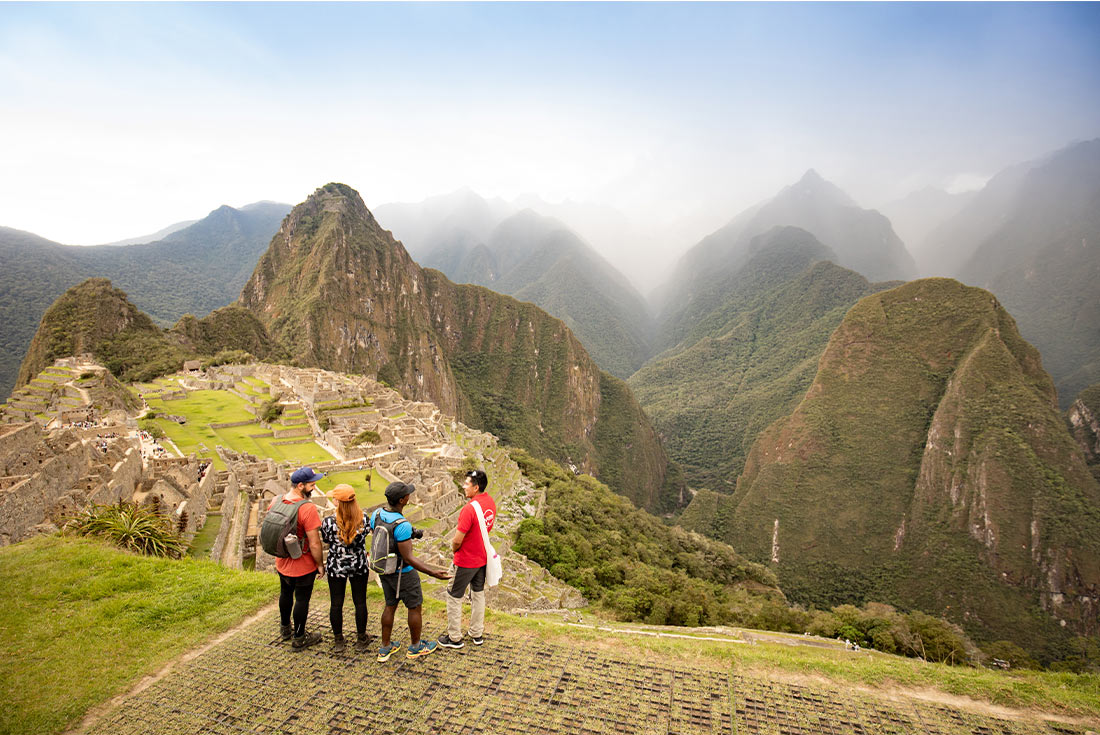 Premium Highlights of South America

Experience the diversity of wonders across Peru, Chile, Argentina and Brazil on a 24-day Premium journey. Be immersed in the ancient culture of the Incas, visit the Amazon Jungle and revel in the magnificent citadel ruins of Machu Picchu. Soak up the energy of Santiago and Buenos Aires' lively neighbourhoods and sip some of the world's best wine in Mendoza. At the border with Brazil, experience the magnificent might of Iguazu Falls, before finally arriving in one of the most beautiful cities in the world, Rio de Janeiro. With the guidance of passionate local leaders, you'll find out South America dances to the beat of its own drum.

Activities
Lima – Downtown walking tour
Lima – Alameda Chabuca Granda tour and tastings
Lima – San Francisco Monastery and the Catacombs
Lima – Welcome Dinner
Complimentary Airport Arrival Transfer
Amazon Jungle – Night boat tour
Amazon Jungle – Oxbow Lake
Amazon Jungle – Night jungle walk
Cusco – Leader-led orientation walk
Cusco – Coricancha Temple (entrance fee)
Cusco – Walking tour
Cusco – Cathedral tour with Specialist Historian Guide
Ollantaytambo – Archaeological site
Sacred Valley – Community workshops visit
Cusco – Sacsayhuaman
Sacred Valley – Home-cooked lunch
Sacred Valley – AMA Snack and Drink Break
Machu Picchu – Entrance & Guided visit
Ollantaytambo – 360 degree train to Aguas Calientes
Machu Picchu – Second visit
Complimentary Airport Arrival Transfer
Santiago – Welcome Dinner
Santiago – City tour
Santiago – Gourmet bodega lunch
Casablanca Valley – Winery tour and tasting
Valparaiso – Rooftop pisco sours
Valparaiso – Walking tour
Valparaiso – Chorrillana dinner
Valparaiso – Museum of Fine Arts (entrance fee)
Mendoza – Leader-led orientation walk
Mendoza – Tour of three wineries
Mendoza – Gourmet winery lunch
Buenos Aires – Leader-led orientation walk
Buenos Aires – Tigre Delta day trip
Buenos Aires – Home-cooked lunch
Complimentary Airport Arrival Transfer
Buenos Aires – Welcome Dinner
Buenos Aires – Tango demonstration by professional dancers
Buenos Aires – Tango lesson
Buenos Aires – City tour
Iguazu Falls – Tour of the Brazilian side of the falls
Iguazu Falls – Tour of the Argentinian side of the falls
Iguazu Falls – Guarani community visit
Rio de Janeiro – Leader-led Orientation Walk
Rio de Janeiro – Christ the Redeemer
Rio de Janeiro – City tour
Rio de Janeiro – Sugarloaf Mountain
Highlights
Experience the best of South America with three Feature Stays. Stay deep in the Amazon at an indigenous-owned lodge, enjoy two nights in a historical house in downtown Santiago and sleep in Art Nouveau elegance in Buenos Aires.
Elevate your adventure with memorable Exclusive Experiences including a tango lesson and asado dinner in Buenos Aires, rooftop pisco sours in Valparaiso and an insider's day tour of the El Tigre Delta
Take your taste buds on a trip with Exclusive Experiences, including bodega tastings in Santiago, an expert-lead winery tour in Mendoza, lunch at the Gastromotiva social enterprise in Rio and home-cooked pachamanca lunch in the Sacred Valley.
Get to know local culture during Exclusive Experiences, including interactions with the Ese Eja and Chichubamba communities, and explore with expert guides in Cusco, Ollantaytambo and Machu Picchu.
Soak in unbeatable views of the Andes as you travel towards Machu Picchu on a 360 train. With high domed windows and an open-air observation carriage, this Exclusive Experience allows you to immerse yourself in the incredible landscape.
| Day | Description | View All |
| --- | --- | --- |
| Day 1 | Lima | Details |
| Day 2 | Amazon Jungle | Details |
| Day 3 | Amazon Jungle | Details |
| Day 4 | Cusco | Details |
| Day 5 | Cusco | Details |
| Day 6 | Ollantaytambo | Details |
| Day 7 | Aguas Calientes - Machu Picchu | Details |
| Day 8 | Cusco | Details |
| Day 9 | Lima to Cusco | Details |
| Day 10 | Santiago | Details |
| Day 11 | Santiago | Details |
| Day 12 | Valparaiso | Details |
| Day 13 | Valparaiso | Details |
| Day 14 | Mendoza | Details |
| Day 15 | Mendoza | Details |
| Day 16 | Buenos Aires | Details |
| Day 17 | Buenos Aires | Details |
| Day 18 | Buenos Aires | Details |
| Day 19 | Buenos Aires | Details |
| Day 20 | Iguazu Falls - Brazilian side | Details |
| Day 21 | Iguazu Falls - Argentinian side | Details |
| Day 22 | Rio de Janeiro | Details |
| Day 23 | Rio de Janeiro | Details |
| Day 24 | Rio de Janeiro | Details |